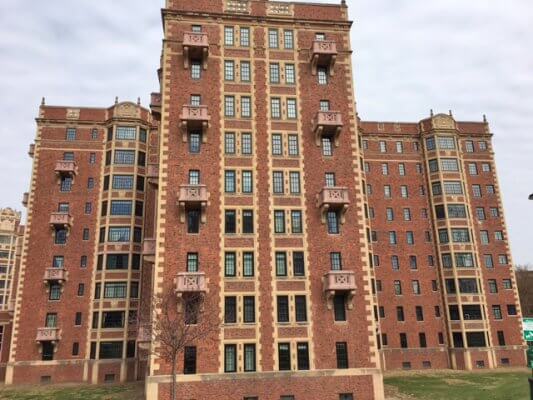 Our role in a major interior and exterior renovation is ahead of schedule at Alden Park Apartments, a complex with more windows than the Empire State Building and our largest project to date. Architectural window replacement in a historic renovation context such as this one, as well as in an occupied setting, are two of our core specialties at Graboyes.
Alden Park is listed on the National Register of Historic Places and the Philadelphia Register of Historic Places. The window replacement project, with a timeline of approximately 18 months, comprises dual crews replacing nearly 7,000 historic windows with carefully engineered historic replicas manufactured by Graham Architectural for the property's new owner, L3C Capital and GC Briarwood Construction.
According to one tenant of Alden Park who happens to be an architect, the windows provide "a perfect balance of looks and efficiency."
Architectural window replacement in an occupied space
"We're working hand in hand with GC Briarwood Construction on a daily basis," said project manager Les Schlemback, "scheduling and working to ensure minimal disruption to the residents with efficient transformations of their units with new windows."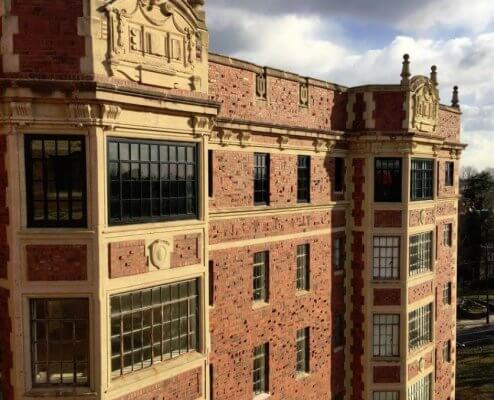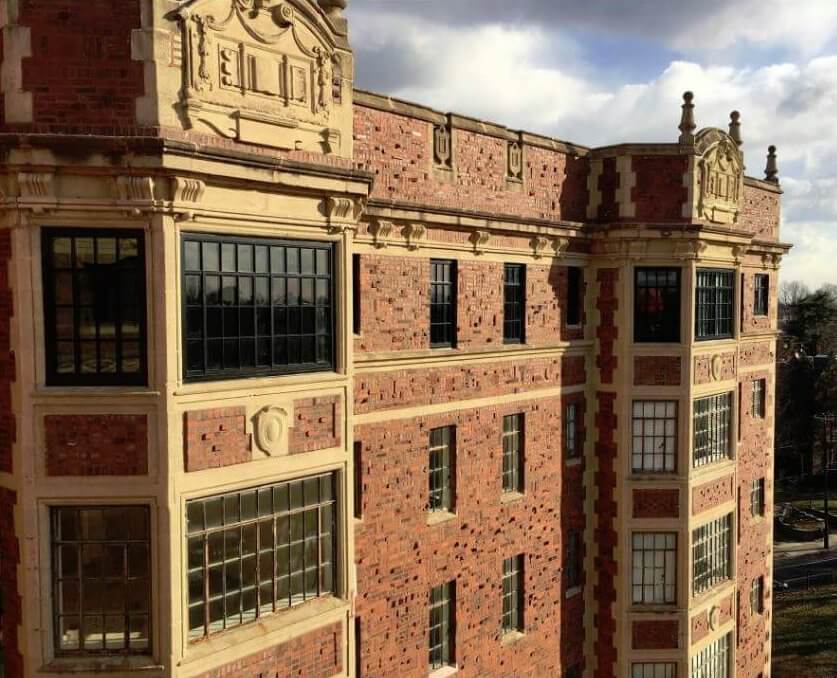 "The crews work diligently in multiple units at a time, with install rates of 12 to 17 windows per day depending on each unit's size," he said. "To ensure that the project runs smoothly we have secured warehouse space close to the project to prep and deliver material on a just-in-time basis."
A historic property listed on the National Register
Built in the Jacobean Revival style, Alden Park Manor was built in 1926. The complex has three sets of towers – the Manor, Kenilworth, and Cambridge buildings. Designed by Edwin Rorke and developed by Lawrence Jones, it was built in a park-like setting on thirty-eight acres that had been the Justus C. Strawbridge estate. It was the first co-operative apartment complex in Philadelphia, now operating as rentals.
The complex overlooks the Wissahickon Valley section of Fairmount Park in the city's Germantown / East Falls neighborhood. The buildings in the past were surrounded by lawns, gardens, and large estates, and now occupy a more urban setting. The complex features a unique swimming pool graced with a retractable roof and Mercer tiles.